R-M Computerized Paint Mixing System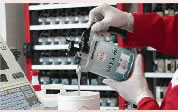 Expert Paint Matching and Refinishing
R-M is a division of BASF Coatings. BASF Coatings is part of the BASF group, the world's largest chemical company.
BASF continues to drive the R-M philosophy by working closely with the world's leading vehicle manufacturers to develop innovative solutions in OEM finishes as well as automotive refinish, through the development of efficient, state-of-the-art and environmentally friendly coatings technology.
Chief Velocity Frame Measuring System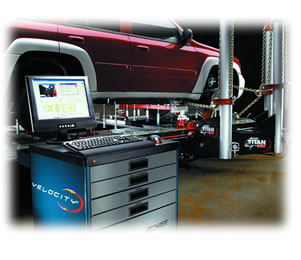 More and more customers and insurance companies are requiring the use of computerized measuring as part of the repair process. And Chief's® Velocity™ is far and away the most sophisticated system available in the industry today. Providing full-color, one-page reports on the exact condition of the vehicle's frame before, during and after repairs have been made for indisputable evidence of damage severity and quality repairs.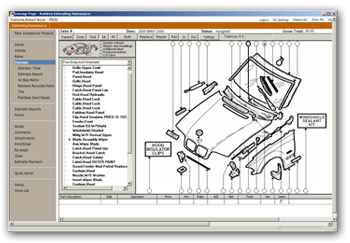 All of our estimates are generated with the Audatex Shoplink automated estimating system. If your insurance company is online, we can upload the claim, take a digital image of the damage and transmit it via the computer to the adjustor. This process saves time, money and unneccessary delays.
Frame Machine
Kar Grabber G-Force
Our frame alignment equipment is state-of-the-art, enabling us to offer you accurate service for unibody structure measuring and repairs.